What Is the Best Indicator That a Website Is Reliable?
December 13 2022 ・ 5 mins read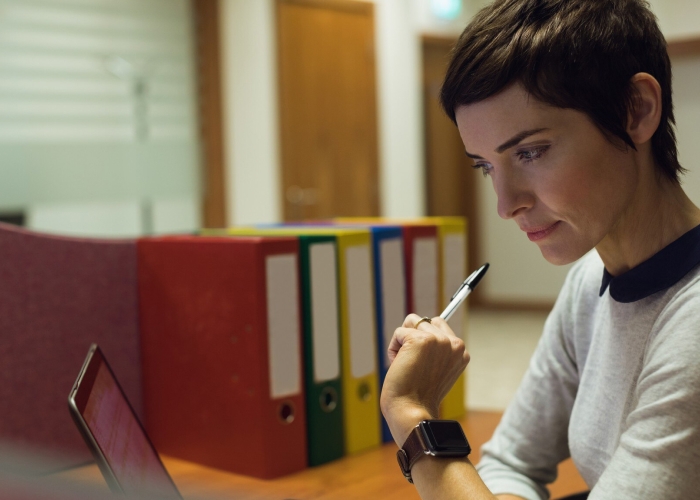 What Is the Best Indicator That a Website Is Reliable?
In the modern world of internet, there are a lot of new websites will be introduced in everyday. With this condition, user should pay attention to which product they choose to use because not every tool is reliable. In order to get best services from an online tool, users should know what kind of indicator that a tool is reliable or not. There are several indicators that we can use to know whether a tool is reliable or not.
The first indicator of a reliable website service is the existence of testimonials and reviews on their website. When users want to find information about services or products, they often read the feedback from the previous customers on the internet. This kind of indicator will give users a feedback whether the website is reliable or not.
The second indicator of a reliable company is how often the website is updated. Users should know that when a site in frequently updated, it means that there are always new services or products in that website. If users want to use the best product in this modern time, they need to find the most updated website.
The third indicator of a reliable company is the existence of statement from customers. When they want to know more about services or products, users can ask directly to the previous customers through email or read their personal blogs. This kind of information will help them find the best product in a reliable product.
Finally, if a website does have reviews online, it is best to read through them and see what others experience with the site. If many of the reviews online are positive, then that may be a good indicator that a site will provide you a quality service or product. In conclusion, users will find it easier to decide which product they use if they find all or at least one of this three indicators. There are many factors to consider when trying to determine if a website is reliable.
Some tips to help
If the site is asking for personal information, it is most likely not reliable. Any legitimate company will only offer its products and services on their own website, as they do not want to be responsible for your data or credit card information.

The website's physical location should also be verified. If the company is not physically located, be skeptical.
Another indicator of a reliable software is the number of inbound links. Inbound links are links from other websites to the website you're evaluating. The more inbound links a website has, the more likely it is to be reliable. This is because other websites would not link to a site that wasn't trustworthy.
A popular website is usually more reliable than an unpopular one. This is because popular products have generally been tested by more people and have thus had more opportunity to fix any reliability issues.
A website that has been around for a while is generally more reliable than a new website. This is because the longer a website has been around, the more time it has had to build up a good reputation.
Make sure any site you are planning to make a purchase from has a proper security seal and encryption. This way you know your information will be sent securely.
The best way to determine if a company is reliable is to simply Google its name and see what comes up. If the company has negative reviews , it may be better to avoid it or at least proceed with caution.
Look for social media profiles. A company's website alone doesn't "sell" their potential trustworthiness, but the social media profiles do. If they are updated, clean (no profanity or ads) and active (comments, photos, etc.), then that company is likely authentic.
Any secure website will begin its web address with https:// rather than just http://.
A site's contact page should give you all the information and details you need to do business with them. Make sure their hours of operation are correct, as well as their street address and phone number.
You can also tell if a company is reputable by researching their domain address with WHOIS. If it is hidden, the site is likely illegal.
The legitimacy of a website can also be determined by using Google Safe Browsing Diagnostic.
The more information there is available on the site, the more accurate it probably is. For example, a company that sells products with pictures and detailed descriptions will likely be better than one that doesn't have any photos or copy at all.
It can also be determined if a website is authentic by checking the Internet Archive Wayback Machine. This way you can see when they first opened and how long they have been around for.
Check how long the company has been in business by looking for reviews. If they have not been around for very long, there is a higher risk of them being fraudulent.
Never go with any site that requires wire transfers, as this could be considered as sketchy as dealing directly with cash only.
So, what makes a website reliable?
The definition of reliable is "able to be relied on." There are many factors that contribute to whether or not a product can be relied on. A website's reputation also contributes to its reliability. Websites that have been around for a long time and have a good reputation are generally more reliable than those that don't. Another factor that contributes to reliability is how well the website is maintained. Websites that are frequently updated and well-maintained are usually more reliable than those that aren't. Finally, the quality of the content on a website also affects its reliability. Websites with high-quality content are usually more reliable than those with low-quality content.
In conclusion
While there is no foolproof way to tell whether or not a website is reliable, there are some indicators that can give you a better idea. The best indicator that a website is reliable is the presence of an SSL certificate. This ensures that all data transferred between the user and the website is encrypted, providing an extra layer of security. Furthermore, users can check the website's security features by looking for the lock icon and https:// in the address bar. By following these tips, users can ensure that they are visiting a safe and reliable website.
The longer a website has been online and serving its users, the more likely it is that it is a reputable source. Another good indicator of reliability is how often the website is updated. If a website has fresh, new content regularly, it is likely that it is a reliable source.. Checking the website's domain and WHOIS information, looking for user reviews, and verifying the website's security are all good ways to start. A trustworthy website has several consistent qualities that are easily recognizable after a few visits. These include the presence of professional quality content, frequent updates with fresh material, easy navigation tools, engaging graphics, compelling advertisements and user reviews.
A website's usefulness relies on it implementing security functions to keep the site and its client (you) secure. If you take your time to research a website before going to it and reviewing its source information, you can better ensure that the site is a reliable .If you're still unsure about a website, it's best to avoid giving out your personal information. So always do your research before you trust a website with your personal information! It's important to use your best judgement and trust your gut when deciding whether or not to trust a website.