How to Create a Beautiful Uptime Status Page
August 28 2023 ・ 7 mins read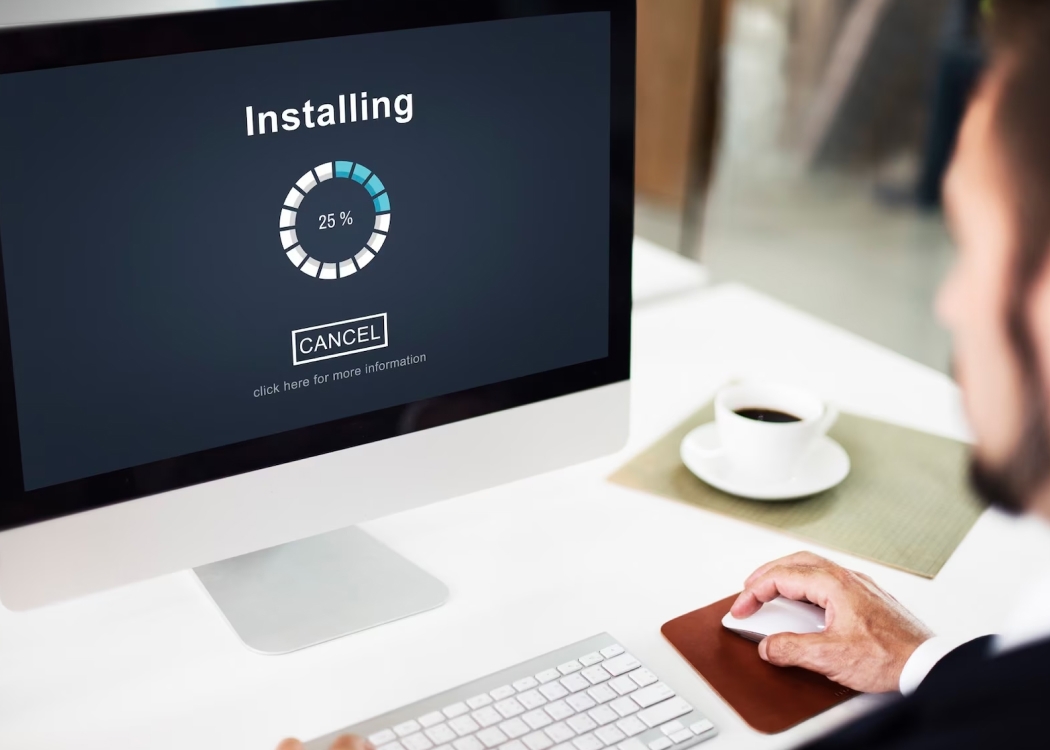 How to Create a Beautiful Uptime Status Page
What is an uptime status page?
An uptime status page is an important tool for any website or application. It is a public page that displays the current state of a website's availability. The page allows users to quickly check if the website they are trying to access is currently up and running, as well as any outages or downtime that has been experienced in the past.
Uptime status pages are typically hosted by third-party providers that monitor an online presence around the clock using multiple data points. They will alert users if their sites experience any downtime or slowness issues in order to identify problems before they become too severe. An uptime status page also includes reports on response time, error rates, geographical load times and other useful metrics that can be used to improve overall website performance.
What is the purpose of an uptime status page?
An uptime status page is a valuable resource for IT teams and customers alike. It provides a single source of truth for the current operational state of an application or service, indicating whether it is performing as expected or experiencing issues. The purpose of an uptime status page is to give organizations an easy way to communicate outages and other incidents that could impact their services.
What are some common pitfalls to avoid when creating an uptime status page?
Creating an uptime status page is a great way to display the availability of your system or product. However, there are some common pitfalls you should be aware of to ensure it's as effective as possible. Firstly, make sure you keep the page simple and uncluttered so visitors can clearly identify what they're looking for. Additionally, it's important that you provide accurate information regarding outages and service disruptions. This will help visitors stay informed and reduce the chances of them becoming frustrated with your product or service. Furthermore, don't forget to include a contact form on the page in case visitors need additional support during any outages. Finally, provide regular updates on any changes or improvements to your system so customers know their feedback is being taken into account.
Elements of a beautiful status page:
A well-designed status page is an essential tool for managing customer relations. An effective status page allows customers to quickly and easily understand the current state of service and any potential issues they may be experiencing. By taking the time to design a beautiful, user-friendly page, companies can make sure their message comes across clearly and concisely, while at the same time creating a seamless experience for their users.
Creating an attractive yet functional status page involves several key factors. First, it needs to have a clean layout that's easy to navigate and comprehend. Second, it should include real-time updates about system performance, including incident history and changes in service availability or quality over time.
Unlock your website's potential with an uptime status page
With the help of an uptime status page, you can unlock your website's potential and take your business to the next level. An uptime status page is a web page that hosts information about the performance of your website. It can provide real-time visibility into how well your website is functioning, allowing you to quickly identify any issues and address them before they become a problem for customers.
More importantly, an uptime status page will give you insights into how users experience your website so that you can make informed decisions about how to improve it. This can include monitoring response time, analyzing user behavior and tracking down server errors. With this data in hand, you'll have everything necessary to ensure that your site is running at its best and providing customers with an excellent experience.
Benefits of having a status page
Increased Visibility: A status page allows customers to quickly and easily see the current state of their services. This helps create an informed customer base, as they can quickly access any changes or updates that may have been made to the services they use. Through search engine optimization (SEO), businesses can easily increase their visibility online and make sure they are seen by potential customers.
Improved Communication: Being transparent with customers is essential in fostering a trusting relationship. Having a status page provides easy access to any critical information, such as planned outages, system updates, and other relevant news.
Enhanced Security: A status page enables organizations to quickly alert customers of security threats or vulnerabilities that need to be addressed in order to keep their data safe. It also serves as an additional layer of prevention against potential cyberattacks as it provides real-time visibility into system health.
Greater Reliability: Knowing the exact status of services helps prevent downtime caused by unexpected outages or power failures. Keeping customers informed about any changes or disruptions ensures that operations remain running smoothly and efficiently at all times.
Increased Sales: With the ability to showcase your products and services on one page and provide detailed information about each item, customers are more likely to make purchasing decisions quickly and confidently. This leads to increased sales conversions which results in higher profits for your business.
More Engaged Audience: With a Durum Page, businesses can easily foster relationships with their customers by providing them with relevant content, personalized offers, special deals, and more. This helps create an engaged community that is more likely to return for future purchases.
Cost-Effective Solution: Having a Durum Page is one of the most cost-effective solutions for marketing your business online. It provides businesses with access to powerful tools at an affordable price while also reducing overhead costs associated with traditional marketing methods.
Are there drawbacks to using a status page?
Status pages are a useful tool for businesses and other organizations to communicate with their customers, clients, or users. They provide real-time updates on service outages, scheduled maintenance windows, and new feature releases. While the advantages of using a status page are clear, there are some drawbacks that need to be considered before implementing one.
The first drawback is the cost associated with hosting a status page. You must pay for web hosting as well as any additional services such as custom domain names or analytics packages. Additionally, many providers offer limited features in their free plans which may require you to upgrade your package if you want more robust capabilities. Furthermore, dedicating resources to maintain and update the page on an ongoing basis can be costly in terms of both time and money.
What are some tips for creating a beautiful uptime status page?
Creating an attractive uptime status page is a great way to keep your customers in the loop and provide them with valuable insights into your service. Here are some tips for creating a beautiful, user-friendly uptime status page that will ensure your customers have access to the information they need. Creating a visually appealing uptime status page doesn't need to be difficult. With some creativity and the right tools, you can create a stunning and informative page that will wow visitors and make them more likely to stay on your site.
Start by ensuring the page design is user-friendly. This means it should be easy to navigate without having to search through multiple menus or submenus to find what they need. Keep the design simple with clear headings and concise language. Also, consider using colors to add depth to the overall look of the page, so it doesn't appear dull or plain.
Incorporate visuals into your status page as well, such as graphs or charts that display outage trends over time or service availability metrics over certain periods of time. Additionally, use fonts wisely when displaying information on the page; typography may be overlooked, but it adds to the overall look and feel of a site – too many fonts can lead to confusion and clutter so try to keep it simple. Finally, remember to include all relevant metrics on the page, including response times, average latency, availability percentage and more.
Challenges in maintaining a status page
Maintaining a status page can be a difficult task for any organization. A status page should provide customers with information about the current performance of an organization's products and services, as well as any problems that may arise. This makes it essential for businesses to ensure their status page is up-to-date and accurate. However, there are several challenges that organizations face when attempting to maintain such a page.
For one, there is often a lack of resources needed to properly manage the data on the status page. Organizations need personnel with technical expertise who can monitor systems and quickly identify potential issues before they become major disruptions. Additionally, keeping track of multiple sources of data on the same platform can be tricky; it requires clear communication between teams to ensure no relevant information is left out or gets overlooked by accident.
What happens when you forget the status page?
When an organization forgets to pay attention to their status page, their customer service and reputation can suffer. Updating a status page is essential for businesses that rely on digital services, as it allows customers to check in on the availability of services and view any updates or changes. Without access to this information, customers may be left in the dark about outages or other issues that occur with digital products and services.
Not only does a lack of communication from a business leave customers feeling disconnected, but it also increases customer frustration when they cannot access the product or service they need. This can lead to negative reviews and costly downtime for businesses if not addressed properly. Even worse, some customers may abandon the company altogether due to unreliable customer service and an unclear update process. For organizations looking to avoid this outcome, setting up an accurate status page is key.
In conclusion
Creating a beautiful uptime status page is relatively straightforward and can be achieved with the right tools. It is important to remember to use a combination of visualizations, color, branding elements, imagery and text in order to create an effective page that meets the needs of your users. Aiming for simplicity and clarity are also key considerations when creating a status page. Taking the time to personalize each section of your page while avoiding overwhelming amounts of information should also be taken into account. Additionally, be sure to test your status page on various devices to ensure its design and functionality are consistent across all platforms. You may even want to consider automating notifications or adding a live chat feature to ensure customer satisfaction.