7 Great Status Page Examples to Learn From
August 4 2023 ・ 7 mins read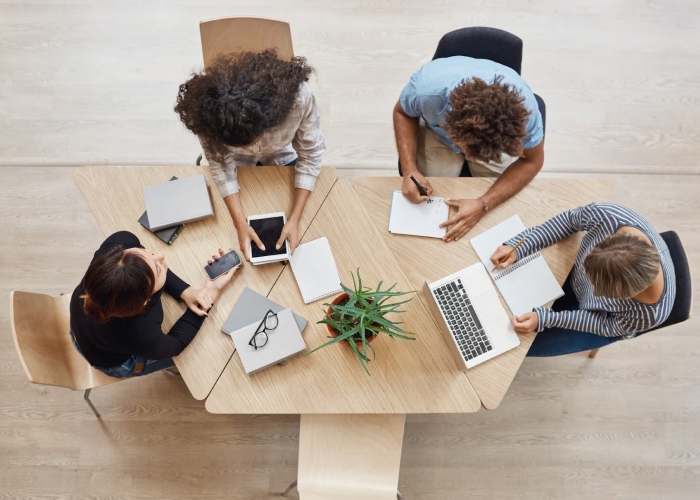 7 Great Status Page Examples to Learn From
What is a status page?
A status page is a web page that provides real-time information about the availability and performance of a website or service. It is often used by companies to keep their customers informed about any issues or downtime that might affect their ability to access the service. By checking a status page, users can quickly determine whether there are any problems with the service and what steps are being taken to resolve them.
A typical status page will feature various metrics such as uptime percentage, response time, error rates, and incident history. These metrics provide valuable insights into how well the service is performing and whether it meets user expectations. A good status page should also include clear instructions on what users can do if they experience any issues while using the service, such as contacting customer support or reporting a problem through an online form. 🤷🏼‍♀️
Benefits of a status page
💁🏼‍♂️ Increased Visibility: A status page is an invaluable tool that allows customers to view the current status of your services from any device. This gives customers a real-time update on the performance of your products and services, allowing for increased transparency and customer satisfaction.
💁🏼‍♂️ Improved Communication: With a status page, customers can easily stay informed about service downtimes, and other changes to the system. This helps create a better communication channel between you and your customers, enabling them to stay updated without having to call or email your support staff.
💁🏼‍♂️ Streamlined Support Services: Having a centralized platform that provides real-time updates on system performance can help streamline your customer service operations by providing customers with immediate information instead of having them contact your support team directly. This reduces time spent on customer inquiries and improves customer experience overall.
💁🏼‍♂️ Cost Savings: By using a status page, you can save money by reducing downtime due to outages or technical issues. It also helps improve customer satisfaction by providing real-time updates on system performance and reducing the number of customer service inquiries.
💁🏼‍♂️ Reliable Performance Monitoring: With a status page, you can track how your products are performing in real time, so you can review trends in usage data and detect problems early before they affect user experience. This helps ensure reliable performance for all users at all times.
💁🏼‍♂️ Improved Business Reputation: Status pages help ensure that your business remains reliable by providing clear and timely information about any potential issues or outages in order to maintain a positive reputation with both existing and potential customers.
💁🏼‍♂️ Proactive Notifications: Lastly, status pages make it easier for businesses to send out proactive notifications about product changes or issues before they occur. This allows customers to stay one step ahead and be better prepared when it comes time for them to use the product or service.
Types of status pages
A status page is a web page that provides information on the current status of a website, application, or service. These pages are important because they keep users informed about any issues or maintenance that may impact their experience. There are several types of status pages that companies can use to communicate with their customers.
The first type of status page is the operational status page. This type of page provides real-time updates on the performance and availability of a website or application. It informs users about any issues that may be affecting their ability to access or use the service, including scheduled maintenance and unplanned outages. The second type of status page is the incident response page. This type of page communicates with users during emergency situations such as natural disasters, security breaches, and other unexpected events that require immediate attention. 👨🏼‍💻
Observing the best: 7 status page examples to inspire
If you're running a business, it's essential to have a status page that provides regular updates on the functionality of your website or software. A well-designed and informative status page can help build trust with users and improve overall customer satisfaction. However, creating an effective status page can be challenging, especially if you're not sure where to start. Whether you're just starting out or looking for ways to improve your existing status page, observing the best practices from successful companies can give you valuable insights into what works and what doesn't.In this article, we will observe some of the best status page examples that can inspire you to create your own. 👇🏼
Robotalp
Robotalp is a website monitoring service that allows you to keep an eye on the performance and downtime of your website. With Robotalp, you can be sure that your website is up and running, and any issues are resolved quickly. Whether you have a small business, e-commerce site or a blog, Robotalp is the perfect tool for ensuring that your website is always online.
One of the most impressive features of Robotalp is its ability to monitor your website from locations around the world. This means that you can see how your site performs in different parts of the globe, giving you valuable insights into how it's working for users across different regions. Additionally, with Robotalp's alert system, you'll get immediate notifications if there are any problems with your site so that they can be addressed right away.
Another great feature of Robotalp is its comprehensive reporting tools. With its user-friendly interface and extensive features, it has become an all-in-one solution for businesses of all sizes. Whether you're a small retailer or a large corporation, Robotalp has everything you need to build and grow your online business. 👍🏼
GitHub
GitHub is a web-based hosting service used for version control and collaboration. It provides an open-source repository for developers to store, manage, and share their code with other users. GitHub was founded in 2008 by Tom Preston-Werner, Chris Wanstrath, and PJ Hyett as a platform for sharing code between collaborators but has since grown into one of the most widely used platforms by developers around the world.
One of the key features that makes GitHub so popular among developers is its ease of use. The platform allows users to easily create repositories for their code and collaborate with others through pull requests and issues. This process allows teams to work together on complex projects without having to be in the same room or even country. Another great feature of GitHub is its integration with other tools such as JIRA, Trello, Slack, and more. 👍🏼
Twilio
One of Twilio's key features is its scalability. Developers can scale their applications as needed to accommodate growth without worrying about infrastructure or maintenance costs. This flexibility allows businesses to focus on their core operations while still providing top-notch customer service through Twilio's communication channels. In addition to its scalability and flexibility, Twilio also offers a wide range of APIs and SDKs that make integration easy for developers. 👍🏼
Zendesk
The platform boasts a user-friendly interface that makes it easy for businesses to manage their customer service operations. The software allows agents to handle multiple tickets simultaneously and provides them with real-time updates on important metrics such as response time and ticket resolution rates. Agents can also access historical data on previous interactions with customers to provide more personalized support. In addition to its core features, Zendesk offers a range of add-ons and integrations that allow businesses to tailor the software to meet their specific needs. 👍🏼
Stripe
One of the key features that sets Stripe apart from its competitors is its versatility. Whether you're running an e-commerce store, a subscription-based service or a charity website, Stripe offers a wide range of payment options to suit your needs. From credit cards and debit cards to Apple Pay and Google Pay, customers can pay using their preferred method without ever leaving your site. Another advantage of using Stripe is its comprehensive security measures. With fraud detection tools built-in as standard, you can rest assured that your transactions are safe from potential cyberattacks. 👍🏼
AWS
One of the key benefits of AWS is its ability to scale resources up or down based on user demand. This means that customers can pay only for what they use without having to worry about buying expensive hardware or software upfront. Additionally, AWS allows users to store their data reliably on servers located around the world. With multiple availability zones within each region, customers can ensure high availability and fast performance for their applications. 👍🏼
DigitalOcean
One of the biggest advantages of DigitalOcean is its simplicity. Unlike other cloud platforms that can be overwhelming for developers who are just starting out, DigitalOcean offers a streamlined experience that makes it easy to get started. Additionally, the platform provides excellent documentation and support resources to help users through any challenges they may encounter. DigitalOcean makes it easy for users to create virtual machines, deploy applications, and manage their infrastructure. 👍🏼
What can you learn from the best of status pages?
First and foremost, the best status pages are transparent about any issues that may arise on their platform. They provide detailed information about what is happening, why it's happening, and how long it's expected to last. This level of transparency builds trust with users and ensures that they feel informed and in control during any downtime. Another critical aspect of top-status pages is their design. They're easy to navigate, visually appealing, and use simple language to explain complex technical problems.
By utilizing one of the 7 examples above, any business can get a head start in creating their own unique and informative status page. A good status page should provide transparency and reassurance to customers that their issues are being addressed by the team. Understanding your audience will help you design an effective, modern status page that meets their needs. 🎯
In conclusion
A great status page is an invaluable tool for any organization. Not only does it give customers a direct line to your team, but it also provides transparency, builds trust, and gives consumers the information they need to make informed decisions. The seven examples provided in this article demonstrate that there are many different ways to design an effective, user-friendly status page. By studying these examples and implementing the best elements from each one, organizations can create a custom status page tailored to their own needs. Start implementing these best practices today, so that your customers always know where they stand with your services! 🎉