How Can I Check to See if a Website Is Down?
January 17 2022 ・ 8 mins read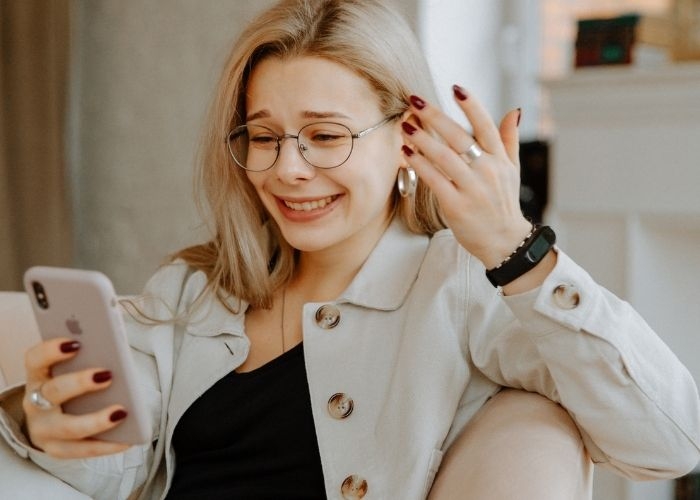 How Can I Check to See if a Website Is Down?
Nowadays, more and more business owners are relying on their web presence to maintain a successful enterprise. High-speed internet has become a necessity in this day and age, but downtime can be costly. If you're tired of using your browser's built-in refresh button just to check if your favorite sites are back online yet again, there is an easy way out: use one of many website monitoring services that will inform you as soon as they detect any issues.
All you have to do is sign up for a free account and add the addresses of all the websites you want to monitor. Then, the website will try its best to reach your domains at scheduled time intervals. If it ever fails to go through with any of them for various reasons, a notification will be sent your way so that you can take appropriate measures.
It is possible to see a website online due to it being hosted by a server. Websites are intricate matters that involve a lot of complexities that may not be known to the commoner. That is why if someone does start a site or an online store or doesn't see the sales as much as they should have been, it's probably because of downtime. Let's dive a little deeper into that.
What is the downtime?
Downtime refers to the specific amount of time your website was not live; this means an audience or customers could not have accessed the site. For e-stores, every single second matters in their sales, and frequent downtimes can mean the death of their store. That's why it is necessary to have online monitoring tools like Robotalp that can monitor the downtime of your website and let you know, so you can get it fixed.

Here's how you can keep your downtime in check.
That being said, one might ask how does it work exactly? Most website monitoring services are capable of carrying out HTTP requests at pre-determined times or regular intervals in order to check if everything's working properly on your end. That means that if access is denied due to technical problems or server downtimes, a speed bump will occur, and the request will not be completed. After a similar situation occurs a number of times, you're likely to get an email about it from the monitoring service.
You can keep an eye on the time your site remained down by employing a few things. You can opt for manual methods used in the past, but a more advanced and easy option are online monitoring tools. Online monitoring tools such as websites and software maintain your website monitoring; they also keep checks and balances on many aspects of your site that help you check the downtime. For example, they monitor the following to find out more details of your downtime.
The web is a global system of interconnected computer networks, both public and private. It's used by individuals to pursue everything from personal interests to business opportunities; it's the source of all things new, different and exciting. However, just like any big network that contains an enormous amount of information, the web can crash.
Often, you'll know that the site isn't working before your Internet provider does — but how do you tell whether a website is down or if there's just a temporary glitch? If it's not one of the most well-known sites on the Internet (think: Facebook and Google), chances are you won't.
In case you're interested in checking if a certain website is up and running, there are various ways to do so. How you check a site's status will depend on your personal preferences and what kind of computer device or browser you use. There are websites out there that let you type the URL of the website you want checked, which can be a useful tool if you don't want to install any software on your computer. And some browsers have add-ons that will let you check the status of a webpage with ease.

A website can be down if it is experiencing technical problems or if the server that it resides on has been taken offline. The best way to see if a particular website is down for everyone or just yourself is to visit other websites in your same area. If other websites are up, then the one you're trying to access should be too. If none of the websites are up then the most likely culprit is that your web hosting provider has taken down a server or there is a technical problem. If you're trying to access a website from your local area, then it could be experiencing problems.

Before you assume that the Internet itself is down, check for these common causes of downtime:
Server issues or overloads resulting in abnormally slow page load times (no need to panic)
Scheduled maintenance periods
A website outage that causes your Internet access to go down (you'll likely experience more than just one site being affected)
You'll know when a site is up or down, without having to check it manually (no need to leap out of your seat every time your Internet connection goes wonky). There are several tools and services available that will check to see if your favorite site is down or experiencing technical difficulties:
Website monitoring services like Robotalp (the best option for most users)
Web-based testing sites
Online tools from your ISP
Mobile apps for on-the-go testing
What program can detect and notify you when your website is down?
There are many different methods and steps involved in uptime monitoring, but they typically break down into the following four categories:
Installation - installing software on devices or computers that monitor uptime and can send alerts when an outage occurs; also known as "agentless monitoring."

Configuration - setting up rules that can trigger alerts when an outage occurs; also known as "monitoring in the small" or "monitoring in depth."
Collection - determining which elements need to be monitored, what information they collect and how long it is kept.
Review - analyzing the collected data and determining whether an outage has occurred.
If you do not have uptime monitoring software watching your website then you might not know what is happening on it. Many times' people who are responsible for administering a website will be up all night checking the statistics of their system to make sure that nothing has gone wrong. This can be very frustrating even if you do this for only one website.
The most popular tools for uptime monitoring provide features such as automated alerts when downtime occurs, detailed performance reports, and intuitive user dashboards. One such tool is Robotalp. Robotalp is one of those well-known uptime monitoring tools. It's a web service and a website monitor as well, where you can test your website's availability... Robotalp has many plans for individuals and businesses; you can choose the one that fits your needs. You can also do scheduled tests of your website or monitor multiple websites with just one account. It's real-time and very simple to add new locations (to monitor your websites) or change existing ones. You can do tests from multiple locations at the same time. Robotalp has a fully customizable dashboard where you can see at a glance all the information about your services and your website. Sends you alerts whenever your website goes down. You can get alerts via Email, Telegram or Discord. It's a fast, reliable and affordable service for uptime monitoring of websites and web applications.
How will a website monitoring service test a site's status?
Another way to check if a website is down is by using an online tool for uptime monitoring. This type of website has been designed to monitor websites and let you know if the site goes down, so it's always better to use such an application or service rather than checking with a single tool several times a day.
If you're interested in using a website monitoring service, follow these tips when considering the right free or paid service for your needs:
Pick a service that offers instant results (if it's taking too long, you'll start to wonder whether the page is up or down).
Check for scheduling availability (will the service notify you only during weekdays, or will it work over the weekend too?)
Consider how often the site will test your sites (daily? hourly? weekly? or minute by minute?)
How web-based testing services can check for down sites?
Tools like these often work in the background, so you won't even know they're there — until suddenly, when you need them most. You'll be thankful that you have one of these options in your back pocket, but remember that the wait time might not be instant.
How tools from your ISP can test if a site is down?
Certain Internet Service Providers (ISPs) offer tools for testing whether sites are down or experiencing technical difficulties. These services don't typically attract the same attention as other free or paid options, but they can get the job done.
Remember that the speed at which these tools deliver results can vary greatly. If you're in a pinch, however, even a delayed result is better than nothing!
In conclusion
Whether you're running to catch a bus or waiting during an unplanned tech trouble, having at least one of these testing tools on hand can provide invaluable peace of mind.
Just remember that when it comes to checking whether sites are up or down, not all testing options function in the same way. Some sites might rely on managing web browser plugins, while others might be entirely mobile-based.
It must be noted that sometimes when websites are taken offline without warning, this means that the authorities disapprove of its contents for some reason and have confiscated the hosting server or the website has been hacked.
It is also possible that if you are using a free VPN service, it could be blocking your access to the specific webpage because of certain security features. If this is the case, then perhaps you should try accessing the webpage without any VPN connection or use another one.
Another thing that can happen when trying to access a webpage is that you might encounter a webpage that has been identified as containing malware. If this is the case, then perhaps it would be best to not access the website until it gets fixed or try accessing it through another computer.
There are also various websites that will let you know if a site is down or not, which can be helpful if the other methods aren't working out for you. Robotalp will show an overview of what sites are down and where they're located; this can be helpful if many sites are down, and you don't want to check each one individually.
When you choose a website monitoring service, you gain the peace of mind associated with knowing what's going on with your sites. It can be stressful to deal with unexpected technical issues — and even more stressful if there's nothing you can do about them.
A website monitoring program will track your web page's uptime and response time, alerting you via email or text message if something goes wrong with your site. These programs will also provide detailed reports on any downtime occurrences which helps businesses identify if there are any issues with their hosting provider, code changes, security threats or other problems that could lead to their site going offline. With a reliable monitoring service in place, businesses can rest assured that they'll be notified right away if their site ever experiences any kind of technical issue.
With instant alerting technology, businesses can easily monitor the performance of their websites in real-time and gain valuable insights into any underlying issues that may be affecting performance. Finding the right program with reliable detection and notification features will give users peace of mind as they monitor their web services. With the variety of programs available, users should do their research to determine which one best fits their needs.