Best Website Uptime Monitoring Tools in 2023
February 15 2023 ・ 25 mins read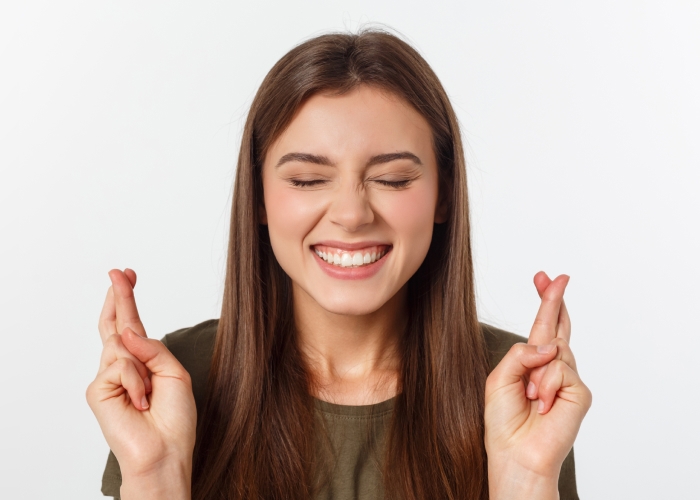 Best Website Uptime Monitoring Tools in 2023
What is uptime monitoring, what does it do?
Uptime monitoring is a technology used to keep track of the performance, availability and reliability of websites, applications and other online services. It does this by continuously sending out requests to websites or applications in order to check that they are responding correctly. If the system detects an issue, it can alert the responsible personnel so that the problem can be addressed promptly.
Uptime monitoring helps businesses ensure their websites are available at all times, improving customer experience and avoiding any potential damages to reputation due to downtime or slow response times. This type of monitoring also helps identify any problems with third-party services connected to an application before they become too serious, ensuring smooth operation throughout. Uptime monitoring also provides insight into user behaviour and system performance through detailed analytics which can help inform decisions around resource allocation and capacity planning in order to maximize efficiency and improve website performance.
As the world of technology continues to evolve, website uptime monitoring is becoming increasingly important for businesses. In 2023, there will be a plethora of website uptime monitoring tools available at our fingertips. Of all these tools, here are the best ones. ?
1. Robotalp
Robotalp is an innovative website monitoring tool that allows businesses to maximize their online visibility. It provides a comprehensive set of tools for monitoring website performance, including uptime and response time checks, alert notifications for any outages or errors, and detailed analytics reports. With Robotalp's powerful, yet easy-to-use interface, businesses can quickly assess their website performance and make necessary changes to ensure their site is running at its best. This tool offers numerous advantages that benefit customers who are seeking to strengthen their online presence. Its automated system helps reduce manual labor while providing reliable data which helps businesses gain valuable insights into how users interact with their websites. Additionally, its alerts provide timely notifications that help identify and address any potential issues before they affect the user experience. With Robotalp's advanced features and capabilities, customers can be sure their website is always safe and secure.
The system features advanced visualization tools for easy data analysis, detailed alerting options for notifications when performance issues arise and even has an AI-driven automated Root Cause Analysis (RCA) capability. Robotalp's deep understanding of system performance enables customers to ensure their systems are running efficiently and reliably so they can get more out of their investments in technology.
Ease of Use: Robotalp Uptime Monitoring Tool is a simple and intuitive platform that allows you to effortlessly monitor your services. The customizable dashboard provides an all-in-one view of interactions, allowing you to easily track progress and improve your service.
Improved Quality: Robotalp helps you deliver better quality services by providing you with accurate insights. With the automated system, you can quickly detect problems and address them accordingly.
Automated Analysis: Robotalp automatically generates detailed reports to help you gain valuable insights. This helps ensure you are consistently delivering the best possible service experience for every service, every time.
Real Time Monitoring: The real-time monitoring capabilities of the Robotalp gives you complete control over your operations.
Cost Savings: By automating data collection, analysis, and reporting with the Robotalp, companies can save time and money while improving their overall service experience. The tool eliminates manual processes such as manually entering data or creating reports - allowing businesses to focus their resources on other areas of improvement instead.
Easy Setup: Robotalp is a comprehensive, easy-to-use tracking tool that simplifies the setup process for users. It comes with intuitive software and an intelligent interface that make it simple to set up without requiring any technical expertise.
Customizable: Robotalp offers users the flexibility to create customized status pages. With customization abilities, Robotalp ensures that each company can customize their experience in the way they need.
Accurate Tracking: Robotalp utilizes advanced tracking algorithms to ensure accurate detections. This makes it easier for users to access real-time data on their performance and availability so they can better manage their goals.
Data Visualization: Robotalp provides users with a variety of data visualization tools such as charts, graphs, and tables to help them analyze the data more effectively. This allows users to gain insights into their performance more quickly and easily.
Automated Notifications: Robotalp sends out automated notifications when certain thresholds are met or exceeded, making it easier for users to stay informed on their progress without having to constantly monitor it themselves.
Instant Results: With Robotalp, you can get instant results about your services. This tool captures data in real time and gives you valuable insights about how far you've traveled, where you've been, and what activities you've done.
Accurate Measurement: Robotalp provides highly accurate measurements of your downs, allowing you to track key metrics like speed. This ensures that all of the data collected is reliable and trustworthy.
Customizable Settings: Robotalp offers customizable settings so that users can tailor it to their individual needs and preferences. Users are able to select their preferred units of measurement as well as adjust the sensitivity level for more precise tracking results.
Data Analysis: Robotalp allows users to analyze their data with ease. After collecting data from a variety of services, users are able to view detailed graphs on how their performance has changed over time.
24/7 Support: Whether you're a beginner or an experienced webmaster, Robotalp's customer support team is available 24/7 via email or chat so that you can get help whenever you need it. No matter what your issue may be, the team is always prepared to offer friendly advice and assistance.
Is Robotalp right for your business?
Robotalp could be a great investment for businesses of all sizes. It has the potential to increase efficiency and accuracy, reduce operational costs, and improve customer service. With its easy to use interface, Robotalp has the potential to revolutionize the way businesses operate. Furthermore, with a wide range of functionality and integration capabilities, it can meet the needs of any business. Investing in Robotalp could be an important step in modernizing operations and propelling growth. Robotalp is an ideal tool for any business looking to stay competitive in the ever-evolving digital world.
2. Uptime Robot
UptimeRobot is a website monitoring service that helps keep track of websites, servers and APIs. It monitors all aspects of a website's performance to ensure it remains online. UptimeRobot provides an effective means for organizations and businesses to stay informed with the current status of their websites as well as any potential outages or slowdowns. The service allows users to set up notifications when a website encounters issues, so they can quickly take action before it affects customer experience or causes disturbances in operations. Additionally, UptimeRobot also allows users to set specific thresholds for certain metrics on their websites' performance so they can be alerted when changes occur that could impact the user experience. This tool makes it easy for users to watch over the health of their sites without having to constantly monitor them manually.
Easy Setup: UptimeRobot is an easy to use website monitoring tool that can be setup in a matter of minutes. Its intuitive interface allows users to quickly configure the service and start keeping track of websites with ease.
Reliable Monitoring: UptimeRobot ensures reliable and consistent monitoring of websites and web applications by leveraging its powerful data centers across the globe. It is able to detect downtime even if it's just a few seconds, providing customers with accurate reports on their website performance.
Affordable Pricing: UptimeRobot offers an affordable pricing plan that makes it accessible to all budgets. The service also includes unlimited monitors and checks, making it great value for money too.
Advanced Features: On top of the basic features, UptimeRobot also provides advanced options such as custom alerts, API access, detailed reports, and more. These features allow users to customize their website monitoring experience according to their needs.
24/7 Support: Customers who need help setting up or using UptimeRobot can reach out to the customer support team via email or online chat 24 hours a day, 7 days a week for prompt assistance.
Is Uptime Robot right for your business?
So, is Uptime Robot the right choice for your business? As a business owner or manager, it's important to understand what Uptime Robot can do for you and how it can benefit your business. With its comprehensive suite of features such as real-time monitoring and notifications, custom domains monitoring, analysis reports on downtime causes and response time trends, Uptime Robot can be an invaluable tool in managing your website's performance.
3. Pingdom
Pingdom is an online service that helps website owners and webmasters keep track of their site's performance. It provides users with real-time monitoring and alerting for websites, as well as detailed insights into the availability and uptime of a website. This helps to ensure that any issues or problems are discovered quickly before they become too costly for the business. Through its advanced analysis tools, Pingdom can also provide users with valuable information about the performance of their website, including page load times, server response time analytics and more. Pingdom offers several features to help improve website reliability and performance. Its automated uptime tests measure your site's availability so you can be assured that it is always up and running at optimal speeds; it will alert you if there are any outages or unexpected downtime events.
Timely Alerts and Monitoring: Pingdom provides real-time monitoring of your website or app so that you can be alerted the moment something goes wrong. It also offers comprehensive performance insights, allowing you to identify issues before they become problems.
Powerful Analytical Tools: Pingdom gives you the tools to analyze your website or app's performance over time. With its detailed reports and visualizations, you can quickly spot trends in usage, load times, and more. You'll be able to see how changes in your system affect its performance, giving you the information needed to improve it.
Scalable Solutions: Pingdom is designed for websites and apps of all sizes. Whether you have a small blog or a large enterprise system, Pingdom has solutions that can scale with your needs. This allows you to monitor effectively no matter how big or small your site is.
Comprehensive Security Checks: With Pingdom's security checks, you can make sure that your website or app is safe from malicious attacks. It also provides regular updates on security vulnerabilities so that you can stay ahead of potential threats.
Easy To Use Interface: Pingdom makes it easy to keep track of your website or app's performance with its user-friendly interface. You'll be able to quickly access important information without having to navigate complicated menus or settings. Plus, if you need help getting started, Pingdom offers great customer support!
Is Pingdom Right for Your Business?
The answer depends on the size and scope of your business, as well as the type of website you have. For small businesses with limited resources, Pingdom may be too much in terms of cost and complexity. However, if you run a larger enterprise or e-commerce site, then Pingdom could be an invaluable tool for keeping tabs on server response time, page loading speed, and other important metrics. Ultimately, it's up to you to decide if using Pingdom makes sense for your business needs.
4. Uptrends
Uptrends is an online service that provides comprehensive website, server, and network monitoring solutions. It offers a broad range of services such as checks for availability, response times, content changes and more to help businesses optimize their web performance. Its tools are designed to help users detect problems quickly and take corrective action before they become serious. Uptrends also offers detailed monitoring dashboards that can be customized to fit the unique needs of each company.
24/7 Monitoring & Alerting: Uptrends is the perfect tool for keeping your website running smoothly and efficiently. With 24/7 monitoring and alerting, you can be sure to receive notifications when something on your website isn't working correctly, allowing you to respond quickly.
Easy Setup & Configuration: Uptrends makes setting up and configuring your website a breeze. The intuitive interface allows you to quickly create checks, configure alerts, and manage performance easily.
Comprehensive Diagnostics: Uptrends provides comprehensive diagnostics that allow you to pinpoint issues with your website and take corrective action before they become problems. You can also analyze trends over time through detailed performance reports.
Robust SLA Monitoring: Uptrends offers robust SLA monitoring so you can ensure that all of your services are meeting their promised availability requirements. By tracking uptime, response time, errors, and more you can rest assured that your customers are receiving the best possible service.
Cost Effective Solution: Uptrends is an affordable solution for businesses of any size looking to keep their websites running at peak efficiency without breaking the bank. With multiple pricing plans available, you can find the package that works best for your budget while still getting access to powerful tools and features.
Is Uptrends right for your business?
Uptrends is a powerful website and server monitoring service. It helps you keep an eye on the performance of your websites, applications and servers. Uptrends offers a wide range of features including real-time alerts, automatic reports and advanced analytics. With this in mind, it's important to determine if Uptrends is the right monitoring solution for your business.
5. Monitis
One of the most important tools for maintaining a healthy and functioning online presence is the Monitis. With this all-in-one monitoring solution, businesses have access to an array of powerful features that can help them keep their website running smoothly. From real-time server monitoring and alert notifications to detailed reports on website performance, Monitis provides comprehensive insight into website health. As an added benefit, users can also monitor their social media accounts with specialized tools like Twitter and Facebook tracking, allowing them to track engagement levels and make timely adjustments as needed. The interface of Monitis is incredibly user friendly, providing instant access to data without needing extensive technical knowledge or programming skills.
Real-Time Monitoring: Monitis provides real-time monitoring of applications, servers, and networks to ensure that systems are up to date and running smoothly. With their advanced monitoring capabilities, you can quickly identify and troubleshoot any system issues before they become a major problem.
Comprehensive Tools: Monitis offers an array of comprehensive tools for monitoring performance across multiple platforms. With its customizable dashboards, detailed reports, network mapping features, and advanced alert triggers, you can easily keep track of performance metrics in real time.
Cloud Integration: Monitis seamlessly integrates with cloud services such as Amazon Web Services (AWS), Microsoft Azure, Google Cloud Platform (GCP) and others. This allows you to monitor your systems from anywhere with an internet connection so you always have the latest data at your fingertips.
Scalability: Monitis can be scaled up or down depending on your business needs. Whether you need to monitor one server or thousands of servers, it's easy to customize the services to meet your individual requirements.
Affordable Pricing: Monitis is one of the most affordable monitoring solutions on the market today. With its competitive pricing structure and pay-as-you go plans, you'll get all the features you need without breaking the bank.
Is Monitis right for your business?
With the proliferation of cloud-based solutions, it can be difficult to know which monitoring service is best for you. Monitis provides users with an all-in-one monitoring solution that is designed to fit their needs. The solution offers a variety of features, including performance and availability monitoring, automated notifications and alerting, and integrated reports. By leveraging these tools, businesses can ensure their websites are up and running at peak performance levels.
6. Site24x7
Site24x7 is a comprehensive IT and website monitoring platform that enables users to monitor the performance of their websites, applications and servers. As an IT administrator, I have found Site24x7 to be a valuable tool in my arsenal. It provides me with real-time insights into the performance of my systems, allowing me to proactively identify and address any issues before they become problematic. The platform also comes with powerful analytics capabilities which allow me to better understand how users are interacting with my system in order to optimize for maximum efficiency. Additionally, Site24x7's uptime monitoring feature ensures that my site is always up and running so that customers can access it when needed. Furthermore, the detailed reporting features make it easy for me to stay on top of any changes or updates that need to be made so that I can keep my business running smoothly.
24/7 Monitoring: Site24x7 offers 24/7 monitoring of your website and its performance giving you the assurance that your site is always running smoothly. With real-time alerts, you can quickly identify issues before they become serious problems, ensuring uninterrupted service to your users.
Easy to Use Dashboard: The intuitive dashboard interface allows you to easily monitor your website's performance and quickly access necessary data. You can also customize the dashboard to meet your specific needs with a variety of charts, graphs, and other reporting tools.
Comprehensive Analysis Tools: Site24x7 provides a full suite of analysis tools for assessing website performance and user experience. With these tools, you can monitor page loading speed, identify areas of improvement, analyze user behavior, and optimize web applications for maximum efficiency.
Automated Troubleshooting: The automated troubleshooting feature within Site24x7 helps quickly identify potential issues before they become major problems. This feature can identify problems such as slow page loading times or poor server response times so that you can address them promptly without disrupting service for users.
Real-time Alerts: Real-time alerts allow you to stay on top of any issues that may arise with your website by sending notifications when certain thresholds are reached or exceeded. By being alerted in real time, you can take immediate action to prevent downtime or disruptions in service for your users.
Is Site24x7 right for your business?
One thing that sets Site24x7 apart from other website monitoring solutions is its easy setup process. It requires minimal technical knowledge, allowing users to quickly get started with their performance monitoring tasks. Additionally, its user-friendly dashboard provides an intuitive interface where users can monitor real-time performance metrics and generate detailed reports with ease. This makes it ideal for businesses who don't have a dedicated IT team or lack technical expertise in this area.
7. StatusCake
StatusCake is a powerful monitoring tool that enables businesses to track the performance and availability of their websites, web applications, and servers. It offers real-time tracking and alerting solutions to ensure optimum uptime and website performance. StatusCake provides detailed analytics, making it easy to monitor the most important aspects of your website. Additionally, StatusCake has advanced reporting capabilities that allow customers to understand their website performance at a deeper level. The service also includes various helpful features such as automatic SSL monitoring, custom notifications, and integration with popular third-party services like Slack, PagerDuty, etc. With its reliable performance tracking solutions and useful features, StatusCake offers an excellent way for businesses to monitor their websites effortlessly and ensure maximum uptime.
Intuitive and Easy to Use: StatusCake is an intuitive and easy-to-use website monitoring service. It features a user-friendly dashboard with clear visuals, making it simple to create tests and configure settings. The platform also offers helpful tutorials and tips for new users, so you can quickly get up to speed.
Real Time Performance Monitoring: StatusCake offers real time performance monitoring of your website, so you always know exactly how your site is doing. From server uptime tracking to page speed analysis, the platform provides detailed information on every aspect of your website's performance.
Data Security: StatusCake takes data security seriously, utilizing industry standard encryption protocols to protect your sensitive information from malicious actors. You can rest assured that your website's data is in safe hands with this reliable platform.
Customizable Alerts: With customizable alerts, StatusCake alerts you whenever something needs attention on your website. Whether it's an issue with uptime or a sudden drop in page speed, you'll be notified immediately and can take action quickly.
Comprehensive Reporting & Analysis Tools: StatusCake provides comprehensive reporting and analysis tools that enable you to gain valuable insights into your website performance. You can easily track key metrics over time and make informed decisions based on the data provided by the platform.
Is StatusCake right for your business?
Whether you're a small business or an enterprise-level organization, StatusCake offers plenty of features to help protect your online presence. It provides detailed analytics about the performance of your website so you can make informed decisions about how to improve user experience and make sure everything is operating at peak efficiency. Additionally, you get access to expert customer support that is available 24/7 if any problems arise. All this makes StatusCake a great choice for anyone looking for comprehensive web maintenance solutions.
8. Better Uptime
Better Uptime is an all-in-one platform that provides comprehensive operational and infrastructure monitoring services. It helps customers to monitor their networks, applications, cloud services, websites, and servers in real time. The product offers a wide array of features such as dashboards, analytics tools, alerting notifications and more. With the help of Better Uptime customers can get detailed insights into their system performance and take proactive actions if any issue arises. The product also supports customizable dashboards for different users that allow them to keep track of what is important to them. This ensures that customers have a clear overview of their system performance at all times. Additionally, the product comes with various integrations allowing customers to connect with third-party systems for enhanced data visibility and better security.
Pro-active Monitoring: Better Uptime is a powerful, pro-active monitoring tool that notifies users of performance issues before they become bigger problems. With various features such as real-time alerts and notifications, server uptime monitoring and availability reports, users can sleep better knowing their systems are being monitored around the clock.
Cost Efficient: Better Uptime is an incredibly cost effective way to keep an eye on your system performance, without having to break the bank. The software offers a wide range of plans and packages that suit any budget, so you can rest assured knowing you're getting value for money.
Comprehensive Data Analysis: With Better Uptime's comprehensive data analysis tools, users can quickly and easily identify potential bottlenecks or other issues with their system performance. Armed with this information, organizations can make informed decisions to improve system efficiency and productivity.
Automated Performance Reports: With Better Uptime's automated performance reporting capabilities, users no longer have to manually generate performance reports every day. Users simply set up the report parameters in advance and then let the software do all the work for them - eliminating manual labor and giving back valuable time!
Open API Platforms: Better Uptime also provides open API platforms that allow developers to integrate their own custom scripts into the software - granting access to even more powerful reporting options. This makes it easy for organizations to customize their own solutions based on their specific needs, resulting in a highly tailored monitoring experience.
Is Better Uptime right for your business?
If you're looking for an enterprise-grade monitoring solution that can keep track of the health and performance of your business's systems, Better UPtime is a great option. Better Uptime provides comprehensive monitoring services to help you stay on top of all of your business's IT operations. It monitors both internal and external systems, from applications and websites to networks, servers, and cloud infrastructure. You can even use its advanced analytics capabilities to drill down into performance metrics and see what's really going on under the hood.
9. AppDynamics
AppDynamics is an application performance monitoring solution that helps customers resolve issues quickly while improving user experience. It offers a suite of capabilities including real-time visibility into application performance, cloud optimization, proactive problem management and the ability to troubleshoot complex issues. AppDynamics also provides customizable dashboards for end-to-end visibility across an entire technology stack, plus advanced analytics and AI-driven insights. With AppDynamics, customers can get to the root cause of problems faster and take action before users are impacted. This helps them optimize their applications for peak performance and improve customer satisfaction. Additionally, AppDynamics enables customers to proactively monitor applications and detect emerging trends in usage so they can adjust accordingly. Ultimately, AppDynamics helps customers gain visibility into their applications, improve user experience and be more agile in responding to changing demands and conditions.
Comprehensive Monitoring: With AppDynamics, you can monitor the performance and availability of all your applications across any cloud platform. It provides comprehensive visibility and insights into every aspect of your application environment, enabling quick root cause analysis and troubleshooting.
Real Time Alerts: Get real-time alerts when application performance or user experience issues are detected. With predictive analytics, you'll know about potential problems before they occur, helping you take preemptive action to avoid them.
Automated Remediation: AppDynamics automatically detect problems in your applications and automatically takes action to fix them. This means less manual effort from IT teams, freeing up time for more strategic initiatives.
Enhanced Collaboration: AppDynamics helps teams collaborate effectively by providing an easy way to share information. All stakeholders have access to the same data in real time, so everyone is on the same page with what's going on with the application.
Optimized Performance: AppDynamics monitors performance metrics such as response times and throughput so that you can optimize your applications for maximum efficiency and reliability. It also tracks user behavior to help you identify areas where improvements can be made quickly and easily.
Is AppDynamics right for your business?
When considering if AppDynamics is right for you, consider what features your business needs. Does your business require advanced analytics capabilities? Do you need to monitor web or mobile applications? Are there integration requirements for existing systems? What about scalability and cost concerns? AppDynamics offers a comprehensive suite of capabilities, including cloud monitoring and analytics capabilities. Plus its low cost makes it an attractive option for most businesses.
10. Zabbax
Zabbax is a highly advanced and easy to use remote monitoring solution that provides customers with real-time insight into the performance and health of their IT infrastructure. It features an intuitive dashboard interface and powerful analytical tools, making it easy for customers to identify potential problems before they become major issues. Zabbax also offers a variety of proactive notifications, making it easier to ensure critical systems remain healthy. Additionally, its automatic reporting capabilities enable users to quickly generate detailed reports on system performance in order to make informed decisions about their IT environment. With Zabbax, customers will be able to reduce downtime, increase productivity, and improve the overall reliability of their systems while saving both time and money.
Ultimate Protection: Zabbax provides the ultimate protection for your devices with its unique system of advanced encryption technology. It offers up to 256-bit AES encryption, ensuring that your data is safe from any potential cyber threats. Plus, Zabbax can detect and alert you of any suspicious activity on your devices.
Easy Setup: Setting up Zabbax is easy and fast, so you don't have to waste time with complicated instructions or technical details. With just a few clicks, you'll be able to protect all of your devices in no time.
Maximum Convenience: With its cloud-based system, Zabbax allows you to access your data wherever you are. Whether you're at home or on the go, you can get secure access to all of your files and folders instantly.
Affordable Price: You don't have to break the bank in order to keep your devices safe with Zabbax. Its low cost makes it an affordable option for both business and personal use.
User Friendly Interface: Even novice users will have no problem navigating through the Zabbax's intuitive user interface. With large buttons and an interactive display, it's easy to control all of your security settings with just a few clicks of a button.
Reliable Connectivity: The Zabbax is designed with reliable connectivity in mind, giving you peace of mind that your system will stay up and running even during power outages or internet disruptions. It also allows you to monitor your home remotely via a mobile app or web browser so you can always stay connected no matter where you are.
Is Zabbax right for your business?
Zabbax is an excellent choice for a business looking to streamline their workflow and create a collaborative environment. It offers great features, like task automation and integration with other systems, that will help any business increase productivity. The platform is incredibly user-friendly and can be customized to fit the needs of any company. Additionally, Zabbax's customer service team is always available to assist should you need any help with setting up or using the software.
11. Uptimia
Uptimia is a comprehensive performance monitoring and management system. It helps customers detect, diagnose, and resolve issues quickly and easily to optimize system performance. Uptimia provides real-time analytics about the health of the system, allowing customers to proactively identify potential problems before they occur. All of these features allow customers to act quickly to address any problems that arise in their systems.
Easy to Use Interface: Uptimia provides an intuitive and easy-to-use interface that allows users to monitor and analyze their website performance quickly and efficiently. The user's dashboard gives them a real-time overview of the performance of their website, allowing them to make decisions in order to optimize their site with ease.
Comprehensive Performance Monitoring: With Uptimia, users can track data such as page loading speed, uptime, response times, errors and more. This comprehensive monitoring feature helps users identify any issues with their website in order to make changes or take corrective action.
Automated Alerts: Uptimia sends automated alerts when there are any issues detected with your website. This helps users stay on top of their website performance at all times so they can take action quickly when needed.
Mobile Optimization: With Uptimia, users can also monitor their website's mobile performance from anywhere in the world. Users can access detailed reports about how well their site is performing on different platforms including smartphones and tablets so they can make sure visitors have the best experience possible no matter what device they're using.
Is Uptimia right for your business?
Uptimia is a great tool for businesses that are looking to manage and optimize their processes, increase productivity and reduce costs. It provides an intuitive interface, powerful reporting capabilities and customer feedback tools that make it easy to set up and use. The platform also offers various integrations with other services, allowing companies to customize their experience. Uptimia is a great choice if you're looking to improve your operational efficiency while reducing waste and improving customer satisfaction levels.
12. Datadog
Datadog is a data analytics and monitoring platform that provides users with insightful solutions to monitor their applications, tools, networks, and services. With Datadog, customers can easily collect metrics and logs from any environment to build custom dashboards and alerting tools. It also enables customers to quickly identify potential issues with real-time insights into the performance of their infrastructure. Furthermore, customers can utilize its powerful AI capabilities to gain deeper insights from their data, as well as integrate it with other popular third-party software solutions like AWS and GCP. Datadog is an efficient tool for businesses of all sizes who are looking for a reliable way to measure their system performance and ensure that their operations are running smoothly. Its automation functions make it easier for users to automate complex processes without having to manually configure each task or service.
Real-time Monitoring: With Datadog's real-time monitoring capabilities, you can easily track and view performance metrics in one central location. With an intuitive dashboard, you can quickly gain insight into the health of your application infrastructure and proactively identify and fix system issues before they become a problem.
Intelligent Alerts: Datadog's intelligent alerts allow you to set up automated notifications when certain performance thresholds are met, so you never miss an issue. You can also customize alerting behavior based on specific conditions and further optimize how alerts are triggered.
Comprehensive Analytics: Datadog provides comprehensive analytics capabilities that help you monitor and analyze performance data in real time. You can easily visualize trends over time and discover correlations between different metrics to gain valuable insights into the health of your applications and infrastructure.
Cross-Platform Integration: Datadog integrates with a wide range of technologies, including cloud services, databases, containers, messaging systems, and more. This allows you to automatically collect performance data from all your integrated systems in one place for easy analysis.
Advanced Security Features: Datadog provides advanced security features such as user authentication, role-based access control, encryption at rest, auditing capabilities, and more to ensure that your data is secure at all times. This ensures that only authorized users have access to sensitive data and helps keep malicious actors out of your systems.
Is Datadog right for your business?
Choosing the right performance optimization tool for your business is essential. Datadog can be an effective solution for businesses that prioritize infrastructure monitoring, as well as those looking to monitor their applications and services. The platform provides comprehensive visibility and allows users to customize their experience according to their specific needs. Additionally, it offers a wide range of features and integrations at competitive prices. Ultimately, whether or not Datadog is right for your business depends on your individual requirements and preferences.
13. Freshping
Freshping is an innovative product that helps customers monitor their websites, servers, and services with ease. It offers real-time notifications to alert customers when their website goes down, allowing them to take action quickly. This service also enables customers to customize monitoring intervals and set thresholds for the availability of their services. With Freshping, customers can receive instant notifications via webhooks, emails, or SMS which can help them reduce losses due to website downtime and optimize customer experience. Furthermore, Freshping provides comprehensive analytics that help customers analyze performance trends and make informed decisions regarding their business operations. The intuitive dashboard provided by Freshping allows customers to easily keep a track of the health of their websites in one place. All in all, Freshping is a great product that offers enhanced user experience and improved control over customer websites.
Get Real-time Monitoring: Freshping is a powerful website monitoring tool that lets you track your website performance in real time, so that you can respond quickly to any changes or potential problems. With Freshping, you will be able to track your site's uptime and response time with accurate data and comprehensive reports.
Increase Brand Reputation: With Freshping, you can ensure that your website is always running as it should. This helps build trust among customers and increases your brand reputation by providing them with a reliable experience. Plus, Freshping also provides detailed alerts when there's an issue, so you can act fast before any damage is done.
Monitor Multiple Websites: Freshping makes it easy to monitor multiple websites at once. With its dashboard, you can quickly access information about all the sites you're monitoring in one place. This makes it easier to keep an eye on all of your sites without having to jump from page to page.
Customize Alerts: You have total control over the types of notifications you receive from Freshping. You can customize alerts according to specific criteria like downtime or server locations so that only the most important messages get through. This way, you won't miss out on anything important or waste time sifting through unnecessary notifications.
Easy Setup & Integration:Freshping makes setup and integration incredibly simple and straightforward. All it takes is a few clicks of the mouse and your website will be connected and monitored in no time! Plus, with its wide range of integrations with popular platforms like WordPress and Shopify, getting up and running with Freshping has never been easier!
Is Freshping right for your business?
Freshping is an invaluable tool for any business. It is easy to use, reliable, and cost-effective. Its comprehensive features provide a comprehensive view of the overall health of your website, allowing you to quickly identify potential issues before they become major problems. Freshping also offers flexible plans with exceptional support that can be tailored to fit your specific needs. By monitoring your website with Freshping, you can ensure your website runs smoothly and efficiently, providing a better experience for your customers.
In conclusion
The best website uptime monitoring tools in 2023 provide users with reliable performance, affordable pricing, and advanced features. They range from free or low-cost services to more advanced solutions with special features. Whether you're looking for something free or with advanced features, there's sure to be a perfect solution available for your website's uptime monitoring needs. Take your time to compare the different offerings from these website uptime monitoring tools to find the one that best suits your needs. No matter your budget, there's a solution to meet your needs.